Ways to Relieve and Reduce Anxiety
It can be incredibly difficult to live with anxiety.  Although you may find it hard to get away from it, it's important that you try and make room for life without these symptoms.  It may be that you need to find an anxiety therapist online to resolve your issues long-term, but in the meantime – we have given you some tips as to how you can hopefully reduce your anxiety symptoms.
Talk to a Friend
This may seem obvious, but some people live with their anxiety issues on their own. Sometimes reducing levels of anxiety can be about distracting yourself, which is exactly what talking to a friend will do.  Get on the phone to someone that you trust, and don't be afraid to tell them if you are feeling anxious.  Sometimes just having a supportive ear can do wonders when it comes to reducing your anxiety symptoms.
Listen to Good Music
Music can inspire all kinds of emotions in you.  If you listen to some of your favourite tunes, it can really help your anxiety levels.  Make sure you don't just put on music that you like, but that is designed to make you feel a certain way.  It could be that you want to listen to rock music if they are angry or listen to listen to music that has sad connotations to let it all out.  Music can be its own therapy.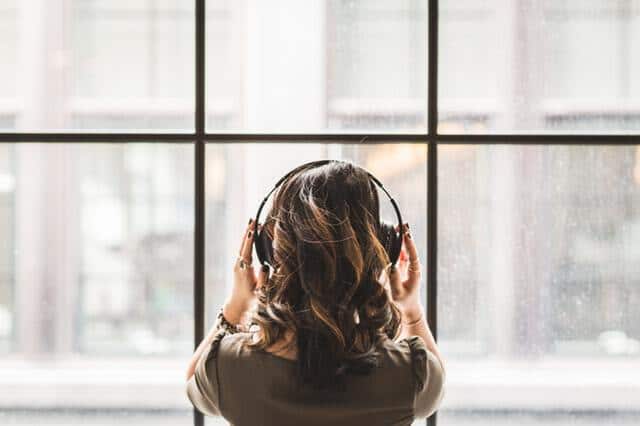 Don't Be Afraid to Express Yourself
The more you try and fight your anxiety – the more it will affect you.  When you try to stop it from happening, that in itself can put a lot of pressure on your physical wellbeing.  If you find yourself in an anxious state, you can go somewhere private and let it all out.  You can even do silly things like yell out loud or throw the occasional pillow now and then.  It can make you feel better.  Make sure nobody else is around and you don't damage anything!
Get in Touch with What Relaxes You
There are already things that you will find relaxing in life, the trick is to find them and to use them.  It could be having a nice long hot bath, or shower – heading to a nearby beach and listening to the waves, or just having a stroll in the park.  Whatever it is, make sure you find time to do it – particularly if you start to feel anxious.
Get in Control of your Breathing
Breathing plays a massive part when it comes to anxiety. When you are feeling anxious and stressed your breathing pattern will change.  It is likely that your breaths will become more shallow and you could end up hyperventilating and prolonging the anxiety attacks that you are having.  There are some great breathing techniques that you can use to help calm yourself down.
If you do get feelings of stress and anxiety – then hopefully some of these tips and pieces of advice will help you.
How to Organize Hand-Me-Down Clothes – Guest Blogger: Brittany Bullen
Looking for the easy button for how to organize hand-me-down clothes for multiple kids– without pulling your hair out? Look no further, people!
Now that we're on our third boy, we've finally got this clothes organization thing down to a science. Here are some easy steps you can follow to set up a storage system you'll love to use for years to come.
1.
Invest in a fabric box storage system
. Mine is from ikea and I can't say enough how much I love it! More on that later.
2.
When you can afford it, buy more of the same kind of storage system.
I know this might sound like a lot, but we currently have 20 separate boxes of clothes in the rotation.
3.
Choose your "current size" box placement for the kids' room.
Our 8-box shelf is organized as follows: Top Row– underwear, 5T shirts, 18m shirts, dress clothes. Bottom Row– socks, 5T pants, 18m pants, Jammies.
4.
When the kids outgrow a size, squeeze all of the outgrown clothes into the same kind of fabric box
. I have a rule that we don't keep any more clothes than we can fit into one box, the ikea fabric boxes are the perfect size for this. Put an index card with the size on top of the clothes so you can identify it quickly.
5.
Put the boxes not currently in use in a place other than the kids' room, but preferably not too far away or you'll never want to rotate them
. Ours are in the hall closet next to the boys' room. That way, when we need a new size, we just switch out the boxes. Easy as that!
It's taken us 6 years to figure it out, but I can definitely say that this is the best, easiest, most efficient system we've used and we'll be sticking with it.
What tips do you have for keeping your kids' clothes organized? Leave them in the comments!
Brittany lives with her husband and three sons in Utah. She is a playwright, composer, actress, singer, thrift shop lover, Mormon and aspiring vegan. She is the founder of the International Bloggers Association, is a member of the Dramatists Guild, the Association for Contextual Behavioral Science and the Cognitive Behavioral Society ('cause why not). Brittany has a B.A. in English-Writing from Denison University and has an imaginary Ph.d. in Googling stuff she wants to know. You can keep up with her at BrittanyBullen.com.
Going After The Job You Really Want
In the years that my children were in grade school, I enjoyed getting to know the support people in their buildings – the custodial staff, the secretaries, the para-professionals – and it never ceased to amaze me how the two latter groups consisted, in large part, of former lawyers, accountants, and business executives.
Similarly, many of the women stacking shelves at our local Gap store and manning the counter at the spin and barre studios were former accomplished professionals, too.
The pull of a low-stress job and a school-hours or flexible schedule must be strong, I used to assume.
But I was wrong.
True, working the same hours as your children is convenient, and having a job that you don't 'take home' with you at night and over weekends, has its advantages. However, I learned through two decades of coaching and placing these women that it wasn't the schedule or the workload that drew them to these positions. It was the safety.
Most of the aspiring women-returners I've met in the last 20+ years arrived at my office already defeated. When, after having a child, they were faced with the "all or nothing" choice to work 60 hours a week, or quit and stay home, they chose the latter, leaving behind careers that they loved and becoming part of the female brain drain that plagued (and still plagues) the U.S. Then, when they're ready to opt back into the workplace, résumé gaps and related biases have made it difficult for these women to land.
By the time they come to me – a kindred spirit, having been one of them myself – they are discouraged and fully expect rejection as 'punishment' for taking years off to raise their children. Which, of course, is ludicrous, and I get right to work helping them erase that narrative from their heads.
But in the heads of the ones who don't come to me, that narrative is on a continuous loop. Many of them are now helping our kids in the classroom and signing us in to spin class because they settled for 'safer' jobs.
A 2015 Women in the Workplace study conducted by LeanIn.Org and management consulting firm McKinsey found that 43% of leadership-track women derail themselves for child rearing at some point; 90% of them with the intention of returning. These women should be assuming leadership roles, growing companies' bottom lines, and changing workplace culture, yet many are stuck. They don't know how to properly prepare for their career re-launches and they get quickly discouraged by early rejections.
It doesn't have to be this way.
Women-returners are unquestionably employable. Employers my partners and I polled consider them the best hiring demographic. I've personally witnessed hundreds – probably over 1,000 – of them find fulfilling work in my small corner of the world (Connecticut).
Some things make it easier, of course, like keeping up with industry trends, staying current with certifications and licensure, and maintaining relationships with old clients and co-workers. But even women with significant skill deficiencies and long-lapsed credentials can return to work successfully if they have these five things:
1 – realistic expectations based on thorough research and honest self-assessment
2 – a compelling résumé that meaningfully accounts for her opt-out years
3 – a commitment to remediating skill gaps on the job or through inexpensive means like online classes or local continuing education courses
4 – aggressive (not a popular word among women, but spot-on here) networking to get in front of connectors and hiring managers
5 – flexibility and the willingness to consider unconventional offerings like temporary projects or low-paying internships as a way to get a foot in the door.
The economy is improving. The labor market is tight. The voluntary quit rate is at a 17-year high. Employers are competing to hire good people. And, these days, you don't have to be perfect to be 'good people'.
Your gapped résumé, your 'not entirely perfect' experience, your application that meets only 60% of the job criteria, are all plenty good enough now.
So, if you are wistful for more challenge (and money) than your current job can provide; if you want to get back on the corporate track, but are playing it safe working for minimum wage; listen up. Your time at home was valuable; its impact will be long-lasting, but you have an opportunity now to take advantage of favorable economic timing and get back to the work that you really want to do. Go for it.
FREE Online Conference Alert! A Don't Miss Opp for Small Biz Owners
I made the announcement last week to mark your calendars for May 12-14, 2016 for Modern Femme Movement (Seriously, do NOT miss this!!). More coming on that front (Stay tuned!), and a teeny, tiny reminder that subscribers to this blog (Fill me out over there!! —–>) and members of the Facebook community will get the first shot at early registration. I have a few other surprises in the works, but I wanted to take a quick moment to share a fabulous free online conference opportunity for busy women.
Next week, Fit, Focused & Effective: Health Summit for Busy Women, will kick off with an honest look from top women in health, wellness, and fitness as we all aim for a more balanced, fulfilled life. This free online conference is packed with insight, wisdom and takeaways from 20 of the busiest women on this planet! And I'm thrilled to say, quite honored actually, that I'm included in this bunch of fabulous ladies.
Bryn from coachbryn.com interviewed me several weeks ago for this summit, and I can't wait for my own podcast to run for a 48 hour stretch beginning May 29. We may have run down a few rabbit trails talking about my tattoos and why they are therapy for me, and I finish off with the one question you should be asking yourself every, single day as a small business owner and busy working woman.
There are very few free online conference opportunities that offer such rich insight to attendees. These ladies are not "phoning it in." There is a real heart passion for women finding peace and contentment in good health, good business and great family. The podcasts allow you the flexibility to tune in when is best for you. I hope you'll join us!