Working Mom Spotlight! An Interview with Tami from Mom of 11 Kids
Life as a working mom is always a busy balance between chaos, kiddos, work and play. Can you imagine running your own small business (that turns out to be not so small!) as a mom of 11 kids? Suddenly feel like your life is a bit more manageable? Me too! I'm thrilled to introduce you to Tami, of Mom of 11 Kids. She has a fabulous new line of all-natural, made in the USA products made just for you and your littles, and her life and business are just what I'm loving on when it comes to Modern Femme Movement. Say hello to Tami! If she can do it, so can you!
A Little More About Tami's Business Dream
In 2006, Tami met her second husband, the owner of a company called Aidance Scientific, which develops therapeutic skincare solutions for hundreds of conditions.  Having long been a proponent for health, wellness and all-natural ingredients, Tami was impressed by their core technology and knew they could formulate products to specifically support busy moms and their families. After re-marrying and settling into life as a mom of 11 kids, Tami was able to make her dream a reality.
In December 2014, in the midst of working with a research and development team on the products, Tami decided to launch Mom of 11 Kids as an online community. "When we reached 10,000 followers within a few months, we knew we found a special way to connect with moms." The product line and a new website were officially introduced in August 2015. Want to hear it straight from Tami? Watch the video on her "Our Story" page!
Why Tami is a Working Mom Just Like You!
The greatest challenge Tami faces being at the helm of Mom of 11 Kids is that she is actually a mom to 11 kids!
She is also honest about her secret weapon – she doesn't have one! "There's nothing magical. I don't live by a planner. I'm flexible because I have to be." Between school activities, doctor appointments, and business meetings, Tami can't always keeps to commitments. Luckily her family and friends understand that, and she relies heavily on that support system. "There's this notion that we feel we have to do it all. It takes a village and moms can't be shy about asking for help."
Of finding a balance between work and family, she says, "It's not easy. You can't do everything well all the time. Sometimes I ask – what was I thinking? But I love being a working mom. I especially enjoy the camaraderie and the intelligent conversations." 
One way Tami unwinds is by listening to audio books during her commute. "From intellectual reads to guilty pleasures, it's a great way to unwind and multi-task."
Tami's Advice for Those Tough Moments of Overwhelm
When it comes to feeling overwhelmed, her advice is "to do one productive task, whether it's feeding your family an easy meal, making a batch of cookies, or organizing the shoes in the foyer. Something you can do that makes you feel like you have control over your life. A tangible win."
Ways to Relieve and Reduce Anxiety
It can be incredibly difficult to live with anxiety.  Although you may find it hard to get away from it, it's important that you try and make room for life without these symptoms.  It may be that you need to find an anxiety therapist online to resolve your issues long-term, but in the meantime – we have given you some tips as to how you can hopefully reduce your anxiety symptoms.
Talk to a Friend
This may seem obvious, but some people live with their anxiety issues on their own. Sometimes reducing levels of anxiety can be about distracting yourself, which is exactly what talking to a friend will do.  Get on the phone to someone that you trust, and don't be afraid to tell them if you are feeling anxious.  Sometimes just having a supportive ear can do wonders when it comes to reducing your anxiety symptoms.
Listen to Good Music
Music can inspire all kinds of emotions in you.  If you listen to some of your favourite tunes, it can really help your anxiety levels.  Make sure you don't just put on music that you like, but that is designed to make you feel a certain way.  It could be that you want to listen to rock music if they are angry or listen to listen to music that has sad connotations to let it all out.  Music can be its own therapy.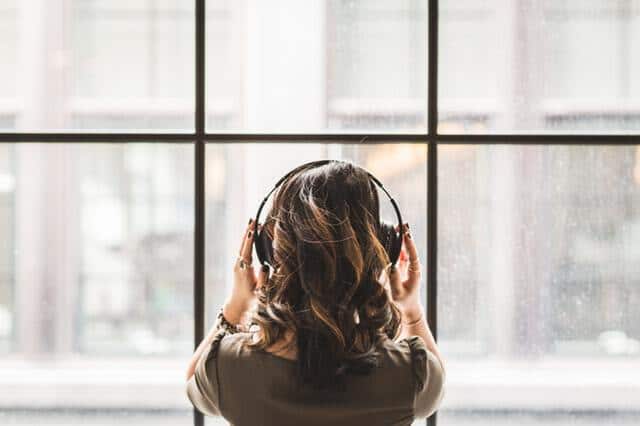 Don't Be Afraid to Express Yourself
The more you try and fight your anxiety – the more it will affect you.  When you try to stop it from happening, that in itself can put a lot of pressure on your physical wellbeing.  If you find yourself in an anxious state, you can go somewhere private and let it all out.  You can even do silly things like yell out loud or throw the occasional pillow now and then.  It can make you feel better.  Make sure nobody else is around and you don't damage anything!
Get in Touch with What Relaxes You
There are already things that you will find relaxing in life, the trick is to find them and to use them.  It could be having a nice long hot bath, or shower – heading to a nearby beach and listening to the waves, or just having a stroll in the park.  Whatever it is, make sure you find time to do it – particularly if you start to feel anxious.
Get in Control of your Breathing
Breathing plays a massive part when it comes to anxiety. When you are feeling anxious and stressed your breathing pattern will change.  It is likely that your breaths will become more shallow and you could end up hyperventilating and prolonging the anxiety attacks that you are having.  There are some great breathing techniques that you can use to help calm yourself down.
If you do get feelings of stress and anxiety – then hopefully some of these tips and pieces of advice will help you.
New Baby On The Way? Save Money on the Essentials
Now is the ideal time to get clever with your cash.
How much does it cost to have a new baby? The price varies from couple to couple but every survey tells us that most of us spend more than we really need to. Of course, you want your little one to have the very best but the reality is that as long as they are warm, clean and fed babies are usually quite happy with their lot.
Far too many of us spend too much money at a time when cash will be tight anyway. Some people even get into debt using expensive credit cards or personal loans to buy what they want for their new baby when most of the stuff will be outgrown in a few weeks or months. So, when it comes to the essentials there are some simple ways to save some cash.
Baby clothes: Avoid over-buying
When Kylie Jenner gave birth to her daughter this year, a video the Keeping Up With The Kardashians star released on YouTube revealed an entire wardrobe of baby clothes and racks of shoes already purchased before the child had even arrived in the world. If you're looking to keep costs down for your little one then steer clear of this approach. Babies grow so quickly that cute onesies and expensive little outfits will soon be redundant. Instead, buy just the basics and sell on what you don't need when your baby has grown out of it.
Your clothes: Steer clear of the maternity wardrobe binge
It's very easy to spend thousands on a maternity wardrobe, as there is such a range of choice these days. However, the reality is that you're only going to wear these clothes for a matter of months so there's no need to go crazy. Try to wear your own clothes for as long as you can, adding layers or opting for stretchy fabrics to provide coverage. It's also worth asking friends and relatives if they have any maternity wear they no longer need so you don't have to spend money on new items.
New Baby Kit: Buy the basics for the first few months
It's tempting to kit your home out with all the latest gadgets and tech for a new arrival. However, the reality is that all you really need is a cot and a car seat for the first few months. You may not even need to buy a pram initially. So, rather than splurging up front and realising that half of what you've purchased you just don't need, hold back. That way you'll be able to make better informed buying decisions when it comes to something like a pram and have more time to find the cheapest options.
Food and supplies: Become a deals expert
From discounts on baby items through to the deals available at your local supermarket, this is a great time to get interested in what's on special. There are always discounts available for new parents, whether you're looking for toys or clothes or diapers. Spend a little time researching where to find the lowest prices on the things that you use the most of and you'll be able to cut the costs during those first few months, not just of your newborn but of the cost of living too.
Calling All #WomenWhoWork! 3 Reasons You Need To Attend #MFM2016
For us #WomenWhoWork, we most often wear several hats on any given moment of any given day. Many, if not most, of us are mothers, and we're wives, friends, sisters, daughters, too. It's in our nature to provide for those around us. We are motivated, personally and professionally. We have dreams. We are #WomenWhoWork. And, most of us are really, really, really burnt out.
The Modern Femme Movement is coming to Virginia Beach, VA in May 2016. It's a three-day, power-packed long weekend of motivation, restoration, challenge and purpose. And you need to be there. Why?
1. Revive: As small business owners and female entrepreneurs, we all hit the wall sometimes. Doing this thing called life while scraping up the means and motivation to dig deep and create something all our own is beyond challenging. It's not for the feint of heart and it's certainly not a path full of rainbows. But you know what? You're not alone. That same passion that runs through your veins and keeps you burning the midnight oil runs in the hearts of every. single. person. you will meet at #MFM2016. Surround yourself with women who get "it." Be encouraged and be yourself among women who share the same trials, tribulations, victories and triumphs that ebb and flow in the life of a small business owner. This is your tribe, ladies.Welcome home!
2. Refresh: This will be a convention like no other. Not only will you be professionally challenged to take your business to the next level, but you will be personally encouraged to embrace your unique beauty and strength as #WomenWhoWork. You'll hear from financial specialists, media gurus and powerful women in key positions across the country. But you'll also hear from body image counselors, quiet wisdom and purpose and be offered simple advice on claiming your personality and communicating with grace, style and class. #MFM2016 is so much more than an entrepreneurial conversation. It's a quest for a well-balanced life where today's woman thrives in the office and at home.
3. Reward: You deserve a break. It's time to slow down. Take a few days to sit back and look at the big picture. Sleep in a bit on the Heavenly Bed at The Westin Virginia Beach Town Center. Connect with the local shops at the beautiful Town Center of Virginia Beach. Put your toes in the sand and be moved by the ocean waves. Paint. Dance. Learn. Grow. This is your time. You've earned it! As women, we often hesitate to gift ourselves. The decision to break away from the routine and step out to a new environment and have life continue on "without us" for a few days feels invasive or more hassle than it's worth. Trust me, this is worth it. Take the leap of faith and commit to do something for yourself. Commit to self-care. Join the Movement.
Over 20 speakers. In 2 days. 900 other #WomenWhoWork. Celebrate YOU.
Just to name a few – A powerhouse female reality TV star from Bravo. Two former celebrity news anchors who left the limelight to follow their dreams. One Croatian leader who is living the American Dream against all odds. One female entrepreneur whose fundamental mission is to give moms the power to generate income while staying home with the kids. A bad ass boudoir photographer. A wedding photographer who refuses to work on Saturdays. A doctor who focuses on making your shi(f)t happen. This weekend is ALL. ABOUT. YOU.
PS. Want a scholarship? Ummm, yeah!!!! We've got one. Right HERE.